Features Golf
CGSA, Bayer recognize Muskoka Lakes' Jim Flett as 2022 superintendent of the year
Flett was CGSA president in 2017
September 21, 2022 By Turf & Rec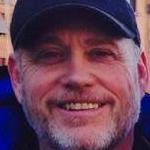 Jim Flett, superintendent at Muskoka Lakes Golf & Country Club in Port Carling, Ont. has been named CGSA/Bayer Superintendent of the Year for 2022.
The award recognizes a member of the Canadian Golf Superintendents Association who has held the position of golf course superintendent for a minimum of five years and who has distinguished him or herself through dedication to the profession, performance as a golf course superintendent and contributions to his/her profession and home community.
"Jim has made an impression on the golf industry," CGSA president Pierre Vezeau said. "Through his dedication, tremendous support of the association and humble leadership, he helped lead CGSA through very challenging times in the association's history. What a great ambassador for our industry. It was my distinct pleasure to personally notify Jim and congratulate him on being selected as the CGSA/Bayer Superintendent of the Year. I hope all of you will come out and support Jim in British Columbia when we recognize him for winning this prestigious award."
Colin White, marketing manager for Bayer Environmental Science, Canada, said, "Jim is known for his professionalism and his willingness to help others in the turfgrass profession, and this award recognizes those efforts."
Flett said his involvement with the CGSA has helped to elevate his career through professional development opportunities and Canada-wide networking.
"I was lucky enough to serve as president of the CGSA in 2017 when Canada celebrated its 150th birthday," he said. "I always thought it was important to instill the sense of Canadian pride in our association. So, it was a big thrill to bring home the cup when the CGSA held its first Can Am Cup Canada/U.S. cross-border golf competition in New Jersey at Baltusrol Golf Club and Canoe Brook Country Club, where we were delighted to have Bayer Environmental Science as presenting sponsor of the event. Most of all golf has been a part of my life since I was a child, and over the years I've met so many amazing people I would not have met otherwise."
Flett has been a CGSA member since 1990 and has held the accredited golf superintendent designation since 2007. He was CGSA president in 2017 and is a past president of the Ontario Golf Superintendent's Association (OGSA). He has been superintendent at the Muskoka Lakes Golf & Country Club since 1992. He received his bachelor of science degree from Texas A&M in 1988 after completing the University of Guelph's turf associate diploma program in 1985. He apprenticed under two Canadian superintendent mentors, Gordon Witteveen and David Gourlay, both CGSA superintendent-of-the-year past winners.
Flett will officially be recognized during the Canadian Golf Course Management Conference in February in Vancouver and presented with his award during the award luncheon.
The award includes:
Attendance at and participation in the 2022 Fall Field Day in Winnipeg, with inclusion of all travel and hotel costs;
Flett and his companion will receive an "all-access" registration to the Canadian Golf Course Management Conference in Vancouver, from Feb. 22-24, and four nights' accommodation at the Fairmont Hotel Vancouver and transportation costs;
A site visit with a written agronomic report from a Bayer Green Solution specialist;
A $5,000 Bayer plant protection package for the golf course; and
A trip for two to attend a Bayer educational opportunity that would include golf.
---
Print this page