Features Golf Profiles
Super shares his skills with up-and-coming assistants at growth academy
Grant Murphy was in the right place at the right time to become academy mentor.
December 11, 2020 By Mike Jiggens
A program aimed at fast tracking assistant golf superintendents to climb the ladder toward becoming superintendents themselves is not only rewarding for the young participants, but their mentors as well.
Grant Murphy, superintendent at the Barrie Golf & Country Club, has been a "mentor" or leader the past several years at the Bayer Environmental Science and John Deere-sponsored Green Start Academy, and says he gets just as much out of the program as the assistants.
The lone Canadian on a panel of seasoned leaders says what he brings to the table is his ability to teach relationship management strategies that are not only beneficial toward developing a team culture among a club's turf maintenance staff, but which build positive relationships with other colleagues, vendors, stakeholders and members.
"For me, it's more about relationship language and how that plays into your style as a leader," Murphy said.
This marks the Green Start Academy's 15th year, giving 50 assistant superintendents from across North America a unique opportunity to develop people management, communication and leadership skills that are critical in transforming them into full superintendents. Nine Canadians were among the group of assistants who had to apply for acceptance into the program. Due to the ongoing COVID-19 pandemic, the academy was presented this fall as a virtual experience. Normally, the program is held in Raleigh, N.C.
The opportunity for Murphy to become involved with the academy came as a result of pure serendipity.
"I was at the right place at the right time," he said, recalling how he was recommended by Chris Dew, superintendent at The National Golf Club of Canada, to fill in when a scheduling conflict prevented Dew from mentoring in what would have been his third straight year at the academy.
Hoping Bayer and John Deere would wish to continue with some Canadian input at the mentorship level, Dew recommended Murphy, who was then associate superintendent at The National.
"I stepped in to fill his spot and have been invited back ever since then," Murphy said.
His experience and confidence as a public speaker helped to make him a credible substitute for Dew. The role of mentor, he said, is to present a general message to the audience of assistant superintendents and then be available for individual conversations that includes advice giving and networking opportunities.
"It's a very wide-ranging role and depends on what the candidate needs."
Each mentor speaks to his own personal strengths.
"Your presentation ends up as something you can really sell," Murphy said, noting his personal strength is relationship building. "As a speaker, if you have an audience that is interested in listening to you, you're set up to succeed. The audience is ripe to listen to what we have to say. As a presenter, it's unbelievably gratifying. You're almost guaranteed that most of the audience is listening, which is great when you're speaking publicly."
One thing not included in the Green Start curriculum is any instruction that addresses agronomic matters. Instead, it's meant to build the participants' interpersonal skills.
Murphy, who became superintendent at the Barrie club in 2019, said the quality of the assistant superintendents is outstanding, and the individual conversations he's had with them have been "invigorating" and range from "humbling" to "fantastic."
Feedback from participants
In his first year as an academy mentor, he said he put a lot of time and effort into his presentation, taking the experience seriously. Shortly after returning home that year, he received 15 hand-written letters from among the participants who thanked him and told him something he said during his presentation resonated with them. In subsequent years, he has received calls, texts and email messages from assistants who hope to personally connect with him at the winter U.S.-based Golf Industry Show.
"I've had people who've got jobs (as superintendents) who have reached out and thanked me. It's incredibly gratifying because what I offer in my presentations are not things that are proprietary to me. I really think it's just wisdom."
Murphy said that's not to suggest he's wise – admitting he's made plenty of mistakes over the years – but he's done a lot of listening and has learned much during his career.
"I have been given the ability to be able to communicate those things and pass them on, so this wisdom, I think, is what they're hearing."
The need to turn this year's academy into a virtual event had its share of both pros and cons, he said. The biggest drawback, he admitted, was the lack of personal contact which has always been one of the program's greatest assets.
"There's a lot to be said about body language and posturing, and that was missing."
The feedback received from a live audience is usually so invigorating that it extends the conversation with the participant, and a virtual offering limited that, Murphy said.
Feeling that continuing his involvement this year in a virtual setting might not be for him, Murphy said he changed his mind after speaking with fellow mentor Carlos Arraya, assistant general manager and director of agronomy at the Bellerive Country Club in St. Louis, who noted "sometimes you need to push yourself outside of your comfort zone for someone else who might need you."
With that advice, Murphy said he realized that one's need to talk and feel he's not alone – even in a virtual sense – has to be considered among the program's pros.
"There's definitely a pro to continuing that conversation."
The virtual experience was also advantageous for not requiring anyone to travel to Raleigh. This allowed all past participants in the program to be invited back to listen in to the keynote address.
But a return to the live and personal academy experience is what is most desired, Murphy said.
"I don't think that we can ever move away from the literal personal connection because, in general, the world needs that."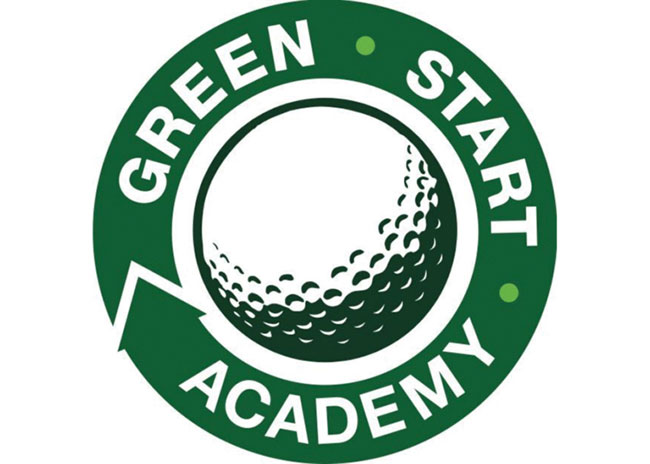 The exclusiveness of the program – that only 50 assistant superintendents are chosen from among several more applicants – should not be viewed as a detriment by those thinking of applying, Murphy said.
"I would encourage any assistant who has ever considered applying to something like this to do so, because the one thing I've seen year after year after year is that there is always a reasonable number of the candidates who don't think they belong there. That sense that you don't belong there will handcuff you. When you get in that group and start to rub shoulders and break bread with these people, you will realize that you do belong."
The nine Canadian assistants who took part in the program this year included Csaba Boros of D'Arcy Ranch Golf Club in Okotoks, Alta.; Lance Wakefield of Cottonwood Golf & Country Club in Foothills, Alta.; Paul Davey of Cordova Bay Golf Course in Victoria, B.C.; Wissam El Masri of Elm Ridge Country Club in Saint-Genevieve, Que.; Clinton Glass of Sutton Creek Golf Club in Essex, Ont.; Elizabeth Hachey of Oliver's Nest Golf Club in Oakwood, Ont.; Jeff Hoffart of Derrick Golf & Winter Club in Edmonton, Alta.; Joseph Grebenc of Port Colborne Country Club in Port Colborne, Ont.; and Marcus Blech of Coyote Creek Golf & RV Resort in Sundre, Alta.
Joining Murphy and Arraya as mentors were Dan Meersman of the Philadelphia Cricket Club, P.J. Salter of the Riviera Country Club in Miami and Bob Farren of Pinehurst Resort in Pinehurst, N.C.
---
Print this page