Product News
One-cubic-yard model joins front end loader line
September 12, 2018 By Mike Jiggens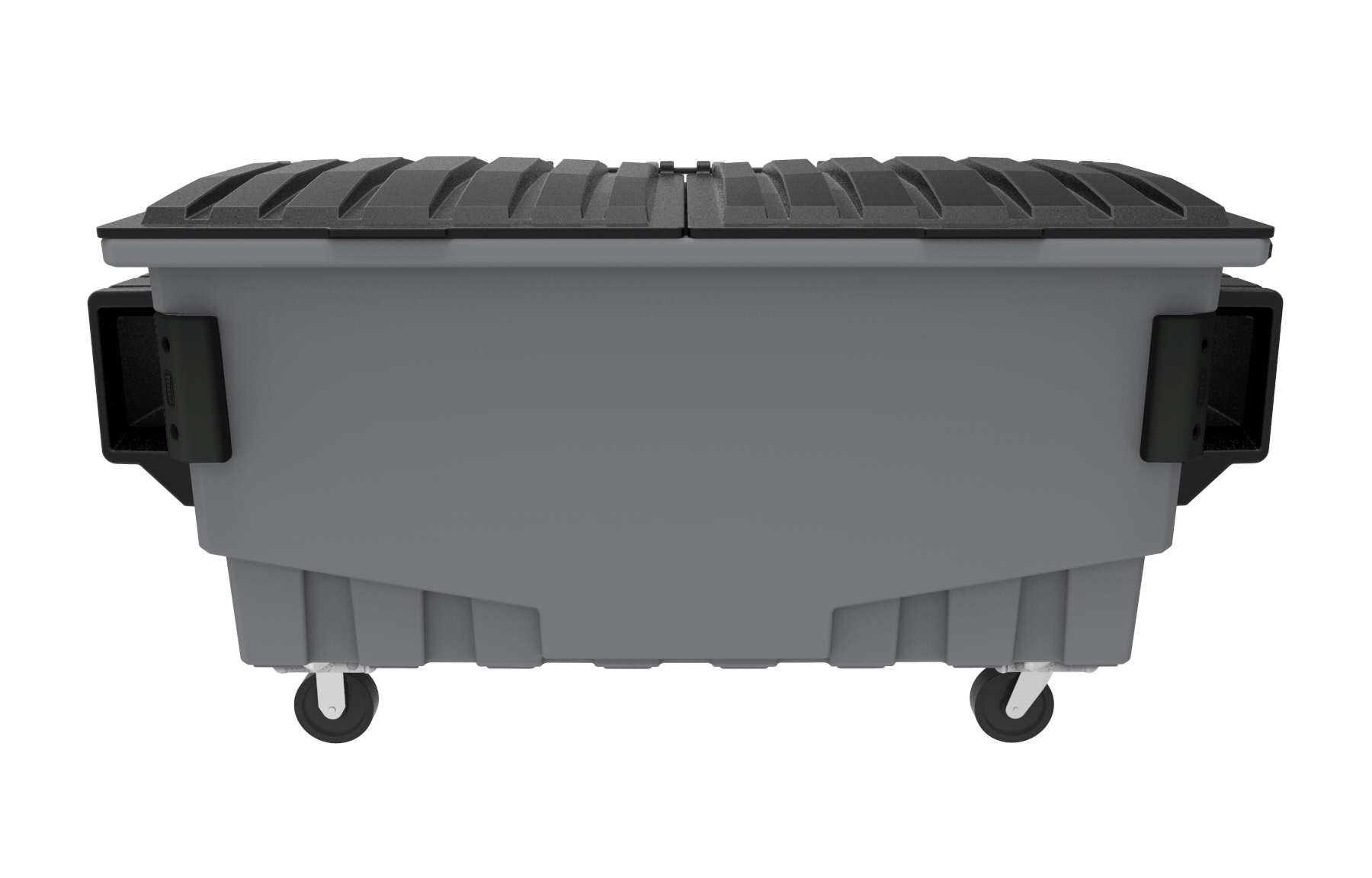 Sept. 12, 2018 – Toter, a Wastequip brand and a leading manufacturer of products used in the collection of waste, recycling and organics, has recently redesigned its front end loader (FEL) product line to reflect growing industry demand for heavy-duty, user-friendly alternatives to steel loaders. Adding to the revamped line-up of two, three and four-cubic-yard containers, Toter has introduced a new one-cubic-yard size.
The ultimate in worry-free durability, the new Toter FEL line offers the toughness and strength of steel FELs without the noise, corrosion or added weight. Features include steel rod reinforcement, ribbed bottom wear chimes for enhanced durability, double-walled lift pockets to distribute weight for maximum pocket strength and integrated bumpers to protect the container.
While plastic containers require virtually no maintenance, with no floors to replace or bottom channels to repair, the new models also feature quick change caster brackets and replaceable lift pockets. These pockets ensure that maintenance can be performed quickly and easily in the field with nuts and bolts, increasing uptime and decreasing labour costs.
Toter FELs are purpose-built for heavy-duty applications using Toter's proprietary Advanced Rotational Molding™ process, which ensures durability, provides additional reinforcements and reduces the risk of cracking common with lower-quality models. Manufactured with up to 50 per cent recycled content and with ample space for custom marking or signage, the new FELs are also designed with a sealed rim to contain odors and eliminate leaks.
Load rated for up to 750 pounds, the new one-cubic-yard FELs are available with or without casters and are perfect for facilities where space is limited and ease of use is critical, allowing for easy waste disposal in restaurants, educational facilities, and residential complexes, among others. Less bulky and more easily maneuverable, the new one-cubic-yard size will save time and money while enhancing workplace safety. They are also fully stackable, even when assembled, to save storage space.
 "Based on their lighter weight and reduced risk of corrosion and the fact that they can last up to three times longer than steel containers, plastic FELs are growing in popularity," Toter director of product development and warranty Jeniffer Coates said. "The one drawback has been the perception that they are not as strong as steel. With this redesign and the new one-cubic-yard size, Toter has provided a durable and heavy-duty option to meet a wide range of facilities' needs for long-lasting toughness with minimal maintenance and maximum convenience, offering a longer service life and lower total cost of ownership than competing products."
For more information, visit www.toter.com.
---
Print this page