News Golf
March's CGSA/OGSA virtual conference will give attendees more bang for their buck
January 7, 2022 By Turf & Rec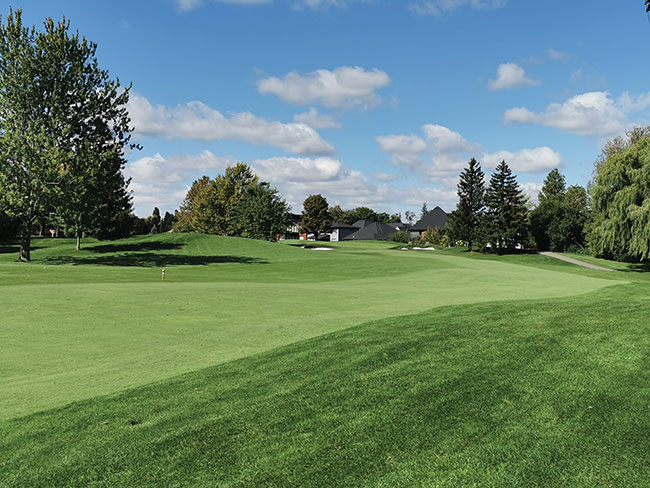 The recent decision to turn the upcoming Canadian Golf Course Management Conference into a virtual event will allow attendees to get more bang for their professional development buck, the co-sponsoring organizations say.
The spread of COVID-19 and the escalating Omicron variant led to the Canadian Golf Superintendents Association and the Ontario Golf Superintendents Association to turn what was originally intended as a live January event in Toronto to one that will be virtually delivered March 1-3.
"The virtual format offers us a chance to increase education sessions, adding more value for your professional development dollar, and decreases registration and travel costs," CGSA president John Scott and OGSA president Al Schwemler said in a joint statement. "Not to mention, that all sessions will continue to be recorded, offering delegates more flexibility to earn CECs (continuing education credits)."
The opportunity for networking has not been lost with the change to a virtual format. Attendees will have the opportunity to connect via a live video chat during trade show hours and discover new innovations during industry presentations. Delegates who attended the 2021 virtual conference reported that they learned something from attending one of these sessions and would attend these in the future.
The CGSA and OGSA committed to a 50 per cent reduction in rates if they needed to go to a virtual conference format. The registration rate for members is $325 for members with a club price of $925. Both associations said they hope delegates will invest their professional development dollars with their associations to earn their CECs. The 2021 "Canadian Experience Live" was held in the same platform with 95 per cent of attendees reporting that their educational program expectations were met or exceeded.
Staff will be in touch within the next week to discuss registration with potential attendees, or they may email cgsa@golfsupers.com to finalize their registration for the virtual conference.
---
Print this page