Features Profiles
Health and Safety: An aging workforce and a need for safety
December 16, 2020 By CCOHS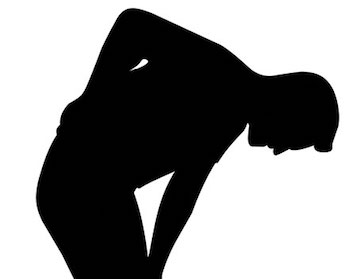 It gets better with age" is true for many things. A good pair of jeans, wine and cheese, and in the case of workers and their jobs, worksite knowledge and expertise. However, as our age increases, the impacts of work-related injuries and setbacks also become greater.
According to Statistics Canada, over the last 20 years, the proportion of workers aged 55 and older has almost doubled, reaching 21 per cent of the workforce in 2018. While many studies say that older workers tend to have fewer injuries, when they do happen, they can be more severe and longer-lasting.
There are a number of things we can do to protect older employees while they are working outdoors.
Know your limits
No matter what age, individuals should know their physical limits, and be encouraged to work within their bounds where they can be comfortable and confident in carrying out their duties safely.
Realize repetitions
Many outdoor workers may be used to doing the same movements and motions day in and day out, and many workplace injuries are the result of exactly that. Repetitive strain injuries develop over time and can have a cumulative effect on the health of workers who have been on the job for many years.
Repetitive strain injuries are a family of painful disorders affecting tendons, muscles, nerves and joints in the neck, upper and lower back, chest, shoulders, arms and hands. To help prevent them, explore eliminating repetitive work through job design, which may involve mechanizing certain tasks. Employers can also look into structuring the workday so that different workers can rotate between different tasks.
Watch out for the back
While younger workers tend to get more eye or hand injuries, older workers who have been on the job for many years are more likely to report back injuries. Manual material handling is the most common cause of occupational fatigue and lower back pain. In fact, about three of every four Canadians whose job includes manual material handling, including landscapers, suffer pain at some point in their career due to back injury.
Pay attention to the body and the environment
Extreme temperatures and environmental conditions can pose great risks to outdoor workers. Workers who are 65 years of age or older or take medications that could be affected by extreme heat have a greater risk of heat stress. Train your workers on what heat stress is, how it affects their health and safety, and how it can be prevented.
As the colder weather sets in, it's important to keep a close eye on how your workers are feeling, and how the work may start to be impacted by the drop in temperature. Regardless of age, a cold environment can be challenging in three main ways: air temperature, air movement (wind speed), and humidity (wetness). In order to work safely, ensure your workers are wearing properly-insulated clothing, such as layered protective gear, and set a proper work/rest schedule for your team.
Encourage your workers to ask for help
Support can come in many ways. A worker may need help moving a large or heavy item or may need to be trained on a new tool. It's important to remember that we all need assistance sometimes, and the sooner we get it, the quicker we can get back to doing our jobs in the best and safest way possible.
Stay connected
Working alone can be a hazard for many types of workers. The combination of being outdoors, alone, and older in age may increase these risks.
Older workers may require extra time and care when practising safe lifting techniques or working with equipment, so it's important that they are always aware of and follow proper safety protocols. These include assessing the hazards of the worksite, reporting all situations, incidents or "near misses" where being alone increased the severity of a situation, and recommending changes to the company policy where necessary. Establishing a check-in procedure is also recommended, as well as making sure that regular contact is kept with workers, even those offsite.
Don't push it
Did you know that back injuries account for about one-third of all lost work and even more than one-third of all compensation costs? While your workers may think they can push through the pain, it's important to put health and safety ahead of things like financial fears.
The impacts of back pain can be long-lasting, and each year several thousand Canadian workers are permanently disabled by back injuries. Many others are unable to return to their former jobs, disrupting their lives and causing setbacks in their careers.
Always put health and safety first
At the end of the day, the health and safety of your workers should be a top priority. As you go about your daily duties, remind yourself that nothing is worth more than their lives and wellbeing.
---
The Canadian Centre for Occupational Health and Safety (CCOHS) promotes the total well being of workers in Canada by providing information, training, education, systems and solutions that support health and safety programs and injury and illness prevention.
www.ccohs.ca
---
Print this page