Product News Landscaping
Gardening, landscaping shoe offers 100% water protection, comfort, flexibility
April 22, 2022 By Muck Boot Company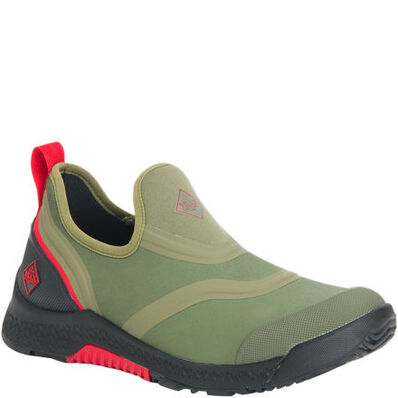 The all new Outscape Collection, from the Muck Boot Company, has introduced the Muck Outscape in both ankle and low designs.
Inspired by the popular Muckster II gardening collection, both with a new silhouette for more versatile end uses, the Muck Outscape was built to provide 100 per cent waterproof performance and versatility for active outdoor work and exploration, no matter if the task at hand is working in gardening and landscape work, in the barn or out hiking.
The lightweight shoe easily slips on and off, provides exceptional comfort and offers protection against mud and wetness, such as early morning dew and shallow puddles. Its "MuckSkin" features printed rubber coating over neoprene that is both lightweight and flexible.
It features a shovel-ready nylon shank for added underfoot stability when using garden tools. Its Guarden rubber toe and heel provides more durability and extended wear.
The shoes also offer ideal traction on wet surfaces and can be worn with or without socks.
https://www.muckbootcompany.ca
---
Print this page