Product News Equipment
Easy-to-wear landscaping mask protects workers against pollen, dust inhalation
November 18, 2022 By Turf & Rec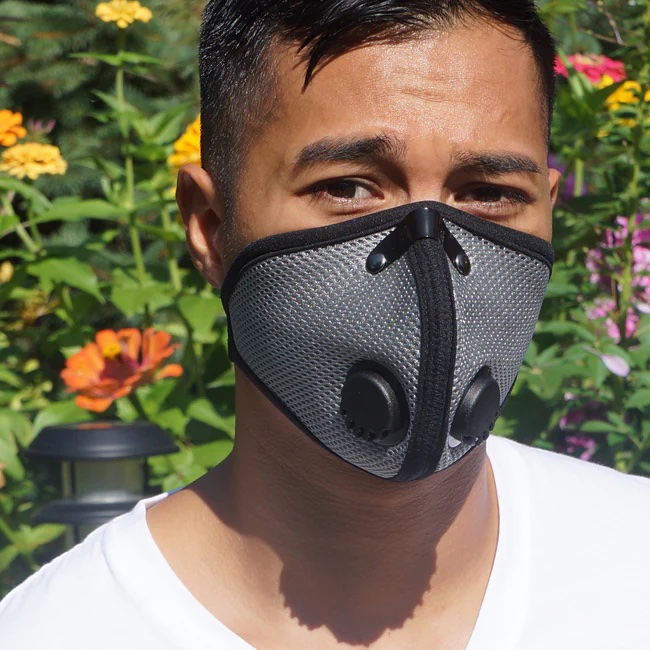 Landscape professionals who have pollen allergies or sensitivities to dust inhalation can find relief with the RZ landscaping and gardening dust mask.
The masks are available in three variations: the one-strap M1 neoprene mask, the one-strap M2 mesh or nylon mask, and the two-strap M2.5 mesh mask.
The M1 neoprene mask is made from the same material that's used for wetsuits – making it comfortable, durable, and perfect for adding comfort in cooler temperatures. It features a single strap hook-and-loop closure, aiding in quick installation and removal of the mask. It won't fog glasses and its one-way valve reduces moisture.
The M2 mesh mask is RZ's bestselling style. Users like the one-strap design because it's comfortable and makes throwing it on and off throughout the day simple. The shell is ideal for warm weather or any activity that will work up a sweat. Glasses won't fog up and its one-way valve reduces moisture.
The M2.5 mesh mask features highly breathable mesh fabric construction that helps to keep the wearer cool on even the hottest summer days. The M2.5 mask opts for a flexible dual elastic strap system with quick-release buckles. This adds an extra touch of security and comfort, making it ideal for exercise and movement, or when one must wear a mask for an extended time. It also won't fog glasses and features a one-way valve to reduce moisture.
---
Print this page